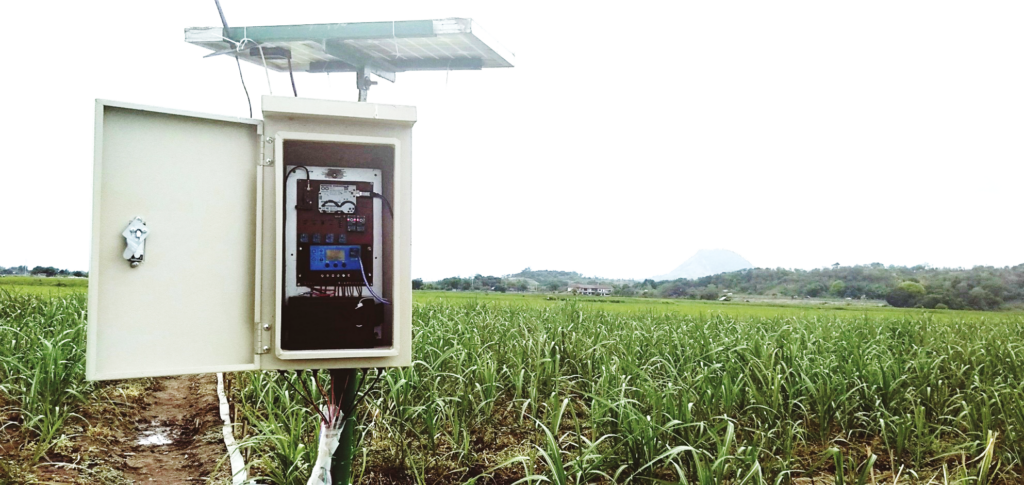 Automating traditional furrow irrigation systems eases the farmers' burden from labor-intensive irrigation activities. It ensures that irrigation water is applied at a precise amount and time. Water is used more efficiently and productively leading to a lower pumping cost.
AutoFurrow is composed of the main controller, field control nodes, soil moisture sensors, water advance flow sensors, and other minor components. A CLSU-developed mobile application remotely controls the opening and closing of the valve. The valve opens when the soil moisture level reaches its threshold value and stops at a cut-off time determined automatically by the system.
Results of field trials in a 1.5-hectare farm at Brgy. Dampe, Floridablanca, Pampanga showed that with AutoFurrow, the height of sugarcane stalks was higher. Yield  was 58% higher than in  the conventional furrow irrigation system; water savings was high at 47%; and water productivity or yield per unit volume of water used was also high at 132.87 kilogram per cubic meter (kg/m3).