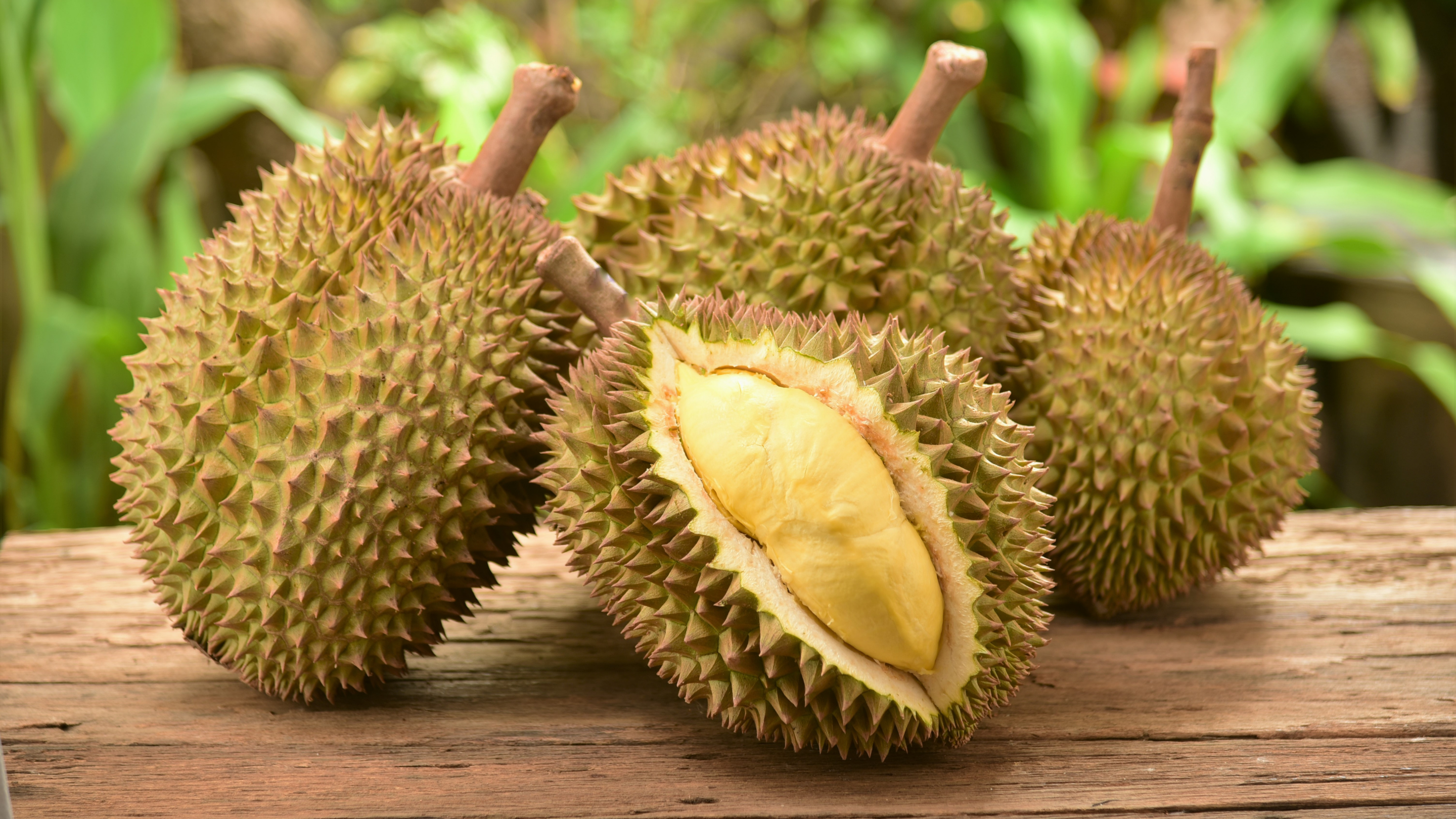 Durian is cultivated in Southeast Asia, particularly in Malaysia, Indonesia, Thailand and the Philippines, where it is known as the King of Tropical Fruits. This fruit has a spiky hard outer shell, creamy flesh, large seeds, and its strong and pungent aroma which durian is known for. Durian can be consumed fresh, frozen or processed into juice, candies and other desserts. The seed of durian can also be eaten when cooked.
In the Philippines, durian is grown in 47 provinces with 1,342,881 bearing trees in 2019, as reported by PSA. The national average yield in 2019 was 4.75/mt ha as total production was 79,284 MT and the area planted was 16,678 ha.The Davao region is the top producer with 60,249 MT, making up 76% of the country's total production. Other top durian producing regions are ARMM and SOCCSKARGEN. Some of the durian varieties in the Philippines are chanee, monthong, alcon fancy, arancillo, and puyat. The shape of these selections varies from cylindrical, elongated, ovoid and round, while colors can have hints of green, brown, yellow and gold. 
Durian industry in the country has export potential, especially during the peak season from May to October, as it is highly nutritious with high protein, carbohydrates and vitamins, and it is one of the most highly valued and desired among the seasonal fruits in Southeast Asia. The Philippines exported its first frozen products from Davao City to Australia in 2021.
The Philippine durian industry faces problems of low yield and low fruit quality due to use of low yielding and Phytophthora-susceptible durian varieties, poor cultural and nutrient management practices, damages of Phytophthora palmivora, and low adoption of improved production technologies. Postharvest losses are also high at 35% because of poor postharvest handling practices. Durian fruit rot or dieback is caused by Phytopthora palmivora, which accounts for the 10-25% losses in production.

To address the industry problems, the PCAARRD Durian ISP aims to increase yield (mt/ha), improve durian
fruit quality, and extend durian harvesting season in the country.
Strategic R&D is DOST-PCAARRD's banner program comprising all R&D activities that are intended to
generate outputs geared towards maximum economic and social benefits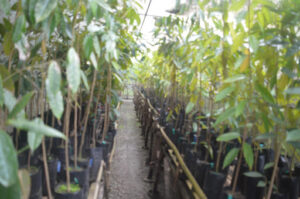 Project 1. Durian Tree Management for Optimum Production Project 2. Optimum Fertilization to Enhance Yield and Quality of Durian in...
Read More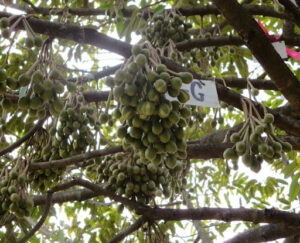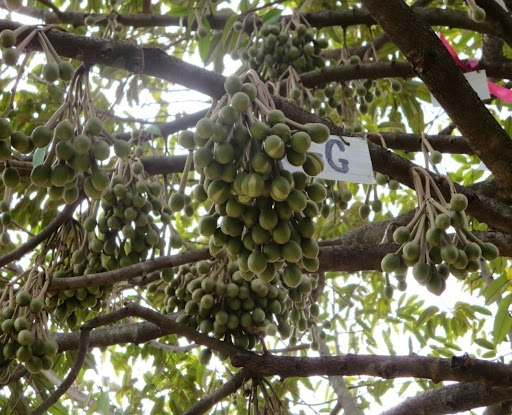 Project 1. Optimum Durian Tree Management for Increased Productivity The objective of this project was to cross validate the thinning...
Read More
Products, equipment, and protocols or process innovations developed to improve productivity, efficiency,
quality, and profitability in the agriculture and aquatic industries, and to achieve sustainable
utilization and management of natural resources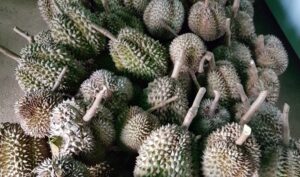 Fertilization of durian in Southern Mindanao was provisional and only based on experiences of growers. Durian is heavily fertilized by many commercial growers but there were no clear plant and...
Read More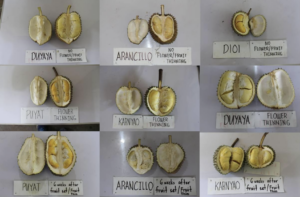 Optimization of high-quality fruit production was attained through the application of technology on the proper and appropriate cultural management on pruning, detopping, flower and fruit thinning for optimum production of...
Read More
Capacity building efforts of DOST-PCAARRD seek to develop and enhance the R&D capabilities of researchers
and academic or research institutions through graduate assistantships & non-degree trainings
and development and/or upgrading of research facilities