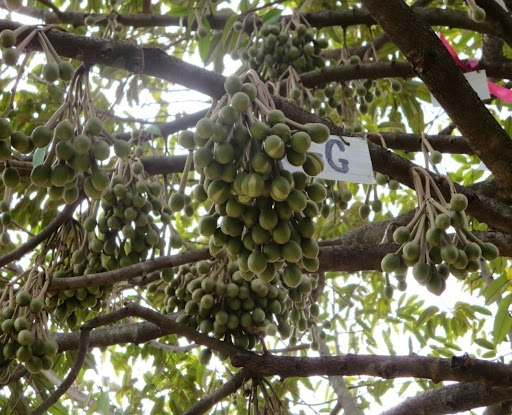 Project 1. Optimum Durian Tree Management for Increased Productivity
The objective of this project was to cross validate the thinning and pruning techniques of durian for optimum yield and quality. Specifically, it aimed to (1) determine the appropriate thinning and pruning techniques of different varieties of durian; (2) determine the economic benefits of flower-fruit thinning and pruning in durian; (3) determine the peak of production of different durian varieties, and; (4) determine the quality characteristics of different durian varieties. 
Project 2. Optimum Fertilization to Enhance Yield and Quality of Fresh Durian in Southern Mindanao
This project aimed to improve yield and quality of fresh durian in Southern Mindanao through the use of a fertilization guide developed based on the optimum nutrient standards. Specifically, the objectives were to: (1) validate across location the formulated fertilizer recommendation in durian derived from the established leaf  nutrient concentration standards; (2) verify at farmer's field across location  the adaptability of validated fertilizer recommendation of durian in Davao and Cotabato provinces; and, (3) generate a GIS-aided soil suitability classification for durian in Davao del Norte, Davao City and Cotabato Provinces.