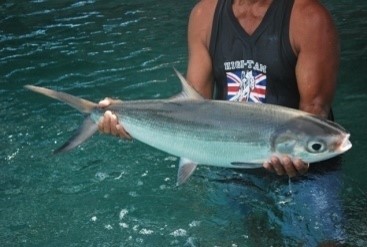 The program titled, "Enhancement of Milkfish Broodstock Management and Hatchery Practices for Production of Good Quality Fry" is composed of the following projects:
Project 1: Improvement of fry quality in milkfish (Chanos chanos) through refinement of broodstock management
Project 2: Improvement of milkfish hatchery technology through feed enrichment and bioencapsulation
This program addressed the problem of poor quality egg and fry which could result in poor growth rates and will translate to poor production performance. In order for the Philippines to be self-sufficient in meeting the fry requirements of the milkfish industry, there is a need to further refine existing technologies in breeding and seed production to improve if not maximize production efficiency. The program aimed to improve broodstock management so as to improve reproductive performance; develop a diagnostic kit for fry quality; develop broodstock management protocols and start a simple genetic improvement program; establish preventive and control measures against parasitic organisms; and develop an improved hatchery protocol.
It developed the technology on the reproductive performance of milkfish breeders of different ages and produced manuals/guidebook on Development and Management of Milkfish Broodstock; Improved Milkfish Hatchery Management and Production Techniques; and Health Management of Milkfish (Chanos chanos).