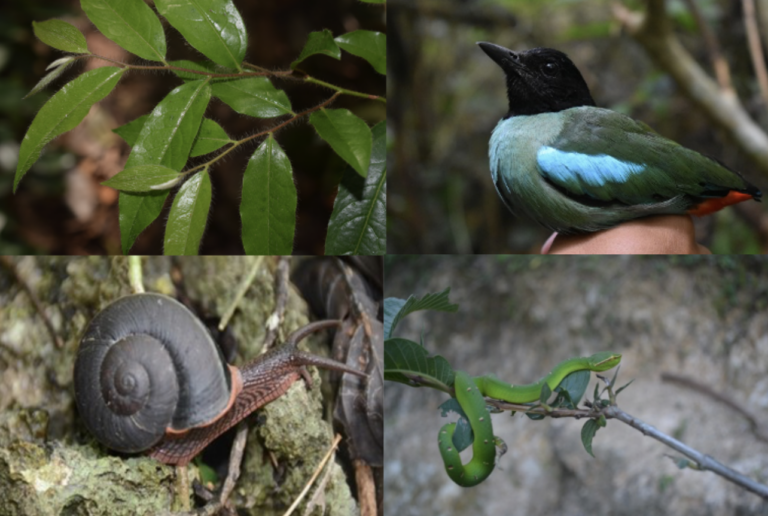 In order to create a more effective localized biodiversity and natural resource management system, the Cebu Technological University (CTU) in Argao campus implemented the project, "Flora and Fauna Assessment Using Permanent Biodiversity Monitoring System in Cebu Island Key Biodiversity Areas (KBAs)," funded by the Department of Science and Technology (DOST) under the Niche Centers in the Regions for R&D (NICER) program. According to Dr. Archiebald Malaki, project leader, this project generally aimed to develop a plant and animal database for proper management and for strengthening of our conservation efforts for the natural biological resources found in Cebu.
With the goal to further improve the information available for decision-makers in KBAs through regular data collection on natural biological resources, the project team observed and listed various flora, fauna, and malacofauna found in four selected KBAs of Cebu – Mt. Lantoy in Argao, Mt. Lanaya in Malabuyoc, Mt. Kapayas in Catmon, and Nug-as Forest in Alcoy. 
As part of the biodiversity assessment, the team tagged over 2,000 tree species in the four identified KBAs. They also found a critically endangered tree in Nug-as forest and Mt. Lantoy KBA, the Diospyros longiciliata Merr. locally known as "itom-itom." This tree species, based on previous information, can only be found in Surigao and Dinagat Islands – a possible new distribution record in Cebu.
Notable accomplishments include the discovery of six new records of native tree species in Mt. Kapayas KBA and ten new records of native tree species in Nug-as Forest KBA. The team also recorded a total of 19 species of bats: 10 are frugivores and 9 are insectivores. Four species out of the 19 were Philippine endemic. Further, a total of 3,268 individuals, 63 bird species in 33 families were documented in all four KBAs and a total of 683 individual specimens of land snails were also collected.