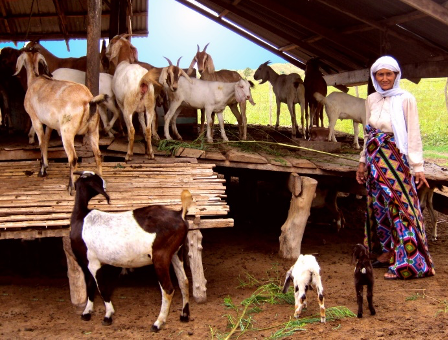 The potential of producing authentic halal goat is a niche that Region 12 capitalized on when it developed the halal goat production and assurance protocols in 2015, encompassing processes on halal goat production, transport and marketing, slaughtering, chevon processing, and laboratory-based haram detection.  These protocols underscored the importance of identifying critical control points from production to post-production, where haram contamination occurs, which when enhanced, could give Muslim raisers a better share in the trade of halal goats. 
These protocols have been used as one of the foundations for the development of the PNS on the Code of Halal Goat Production, which the Department of Agriculture – Bureau of Agriculture and Fisheries Standards (DA-BAFS) produced and released in June 2019 in collaboration with Department of Science and Technology – Philippine Council for Agriculture, Aquatic and Natural Resources Research and Development (DOST-PCAARRD) and Sultan Kudarat State University (SKSU).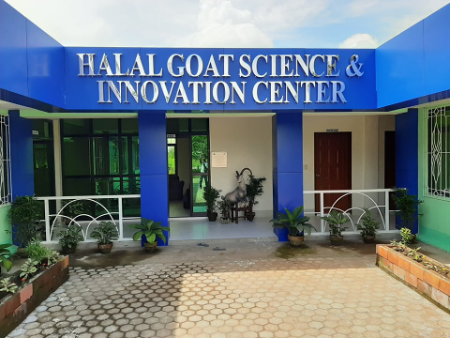 The PNS is a guide for goat raisers in producing authentic halal goats that are not only safe and fit for human consumption but also compliant with the Shari'ah.  To promote these protocols, a Farmer Livestock School on Halal Goat Enterprise Management (FLS-HGEM) was developed and piloted in 2018-2019 in five municipalities in Cotabato and Sarangani Province with 252 Muslim farmer cooperators.  Data showed that adoption of the production protocol translated to increased survivability and heavier kids. In 2020-2022, a Halal Goat Science and Innovation Center was funded by DOST through Niche Centers in the Regions for R&D (NICER) project, and implemented by SKSU as the lead agency. Technologies developed earlier are rolled out through various tech-transfer modalities, such as the FLS-HGEM, the eLearning course, and the School on the Air to reach as many geographically dispersed farmers as possible. This NICER program is also serving as a hub for capacity development for halal slaughterers, auditors, trainors, assessors, and other technical staff of partner Higher Education Institutions (HEIs), Local Government Units (LGUs), and Department of Agriculture (DA) through various modalities. It will likewise be the research hub for the development of innovative halal-compliant feed and health products for goats, as well as food products for goat-based recipes.  The Center will likewise provide AA-class halal slaughtering and processing services initially to stakeholders in Region XII and nearby areas in Mindanao.
For 2022-2028, the Goat R&D Roadmap will be focused basically on halal and the development of halal farm accreditation guidelines, traceability system, and more halal-compliant feeds. More extensive promotion of the established protocols will likewise be pursued. Beyond 2026, health management and dairying protocols will be tackled.