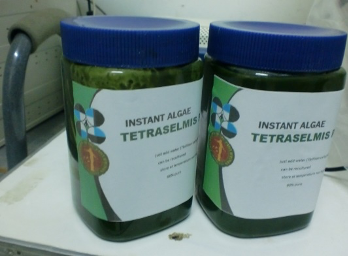 This program has developed an alternative source of larval feed especially when rations of live microalgae are insufficient. Microalgae paste was utilized for two production cycles in order to determine its acceptability and profitability compared with the conventional hatchery protocols.
The program also developed proper packaging of the microalgae paste and determined its optimum shelf life. 
The protocol for microalgae paste production has already been established at UPV and it is now being introduced to be tested in hatcheries in collaboration with other private hatcheries and academies in the country.  A complete cycle of production utilizing the UPV-produced microalgae paste alone is being tested for milkfish and shrimp hatcheries. An increase in the production of microalgal paste per ton of culture fron I kg to 3 kgs was achieved.