Milkfish Industry Profile
Milkfish, which is locally known as "bangus" and scientifically named as Chanos chanos, is the Philippines' national fish. Being one of the most popularly cultured fishes in the country, milkfish can be raised through brackish water, marine, and freshwater culture environments. According to the Food and Agriculture Organization (FAO) Statistics, the Philippines has been the lead producer of milkfish from 2001 to 2009, but was surpassed by Indonesia in 2010.
Majority of the milkfish production in the Philippines is for domestic consumption. Milkfish products are either sold frozen and/or fresh, and are commonly consumed dried, smoked, and/or filleted. Typically served in a Filipino household, the Philippine milkfish is a huge hit in countries, especially those populated by Filipino immigrants and workers.
The main issue faced by the milkfish industry is the lack of hatchery tanks and low supply of high-quality fingerlings and feeds. Farmers' lack of access to infrastructure and technologies (from hatchery to processing), poor market linkages, and high capital requirement are also observed to be the factors that limit the growth of the milkfish industry.
In comparison to the world's leading milkfish producer, hatcheries in Indonesia have a higher survival rate (30% to 80%) compared to the Philippines (50%). They also have cheaper breeder's fry (0.30 PhP/pc in the Philippines vs 0.13 PhP/pc in Indonesia) and feed. This explains why the majority of production costs in the Philippines are attributed to feeds and stocking material, making the country highly dependent on imported fry from Indonesia.
In Thailand, fish ponds were found to have more depth, therefore having more fry and fingerlings per unit area compared to fish ponds in our country. Local fisherfolks also complain about the quality of feeds in our country (i.e high feed conversion ratio), as well as the environment in the fish ponds (i.e. low dissolved oxygen). In fact, due to the deteriorating water quality that led to millions worth of fish kills in 2018 and 2019, a fishing moratorium was imposed in several municipalities of Pangasinan to rehabilitate the areas. Several studies from UP MSI and BFAR reported that the source of fry heavily influences the growth performance and survival rate of the fish fry, hence hatcheries must be placed near farms. Lastly, despite the interest and capability to export milkfish fry, companies in the Philippines expressed their concerns over the exclusion of fish fry in the list of commodities allowed for export.

Milkfish Policies
| Policy Type | Policy Number | Policy Year | Congress | Policy Title | Policy Description | Policy Objective | Policy Link |
| --- | --- | --- | --- | --- | --- | --- | --- |
| Resolution | Laguna Lake Development Authority (LDDA) Board Resolution No. 518 | 2.017 | NULL | Declaring a Moratorium on the Operation of Aquaculture Structures Within the Laguna de Bay | This resolution imposes a 'zero fish pen' policy in Laguna de Bay to allow poor fishermen bigger access to the fishing ground covering waters of the provinces of Rizal and Laguna, and Metro Manila. | There is a one (1) year moratorium on the operation of all fishpens, fishcages and other aquaculture structures in Laguna de Bay; henceforth, no new stocking of fingerlings on existing structures shall be allowed effective immediately. The LLDA shall not issue any permits and clearances on any aquaculture activities in Laguna de Bay and shall direct all operators of existing fishpens/fishcages to harvest their fish stocks and demolish structures by MArch 31, 2017, otehrwise, the same shall be done by the LLDA. | http://llda.gov.ph/wp-content/uploads/dox/br/fishpen/br518s2017.pdf |
| Resolution | Laguna Lake Development Authority (LDDA) Board Resolution No. 540 | 2.016 | NULL | A Resolution Revising the Laguna de Bay Fishery Zoning and Management Plan of 1999, Setting Sustainable and Equitable Allocation of Mechanisms, Declaring Certain Acts as Prohibited and For Other Purposes | This resolution ensures the comprehensive and systematic development of the Laguna de Bay through ecologically balanced methods that will rationalize the utilization of the lake and its resources. | The total area allowed for aquaculture structures is 9,200 hectares. Given this limation and guided by the President's pronouncement of prioritizing the underprivileged fishermen in its entitlements, the Authority hereby sets an allocation on a 60%:40% ratio for individual permittee and corporations/partnerships/cooperatives, respectively. | http://llda.gov.ph/wp-content/uploads/dox/br/zomap/br540s2018.pdf |
| Guidelines/Strategies | NULL | 2.008 | NULL | Philippine National Standards (PNS) for Frozen milkfish | The PNS for Frozen milkfish aims to provide common understanding on the scope of the standard, product description, classifications, essential composition and quality factors, hygiene and handling, packaging and labeling requirements, methods of analyses and sampling, and definition of defectives. | This standard prescribes quality specifications and safety requirements and methods for determining these for frozen milkfish (Chanos chanos, Forskal) prepared in the following forms: • Whole • Deboned • Choice cuts | http://spsissuances.da.gov.ph/attachments/article/847/PNS-BAFPS%2066-2008%20-%20Frozen%20Milkfish.pdf |
| Law | Presidential Decree No. 704 | 1.975 | NULL | Revising and Consolidating All Laws and Decrees Affecting Fishing and Fisheries, also known as the "Fisheries Decree of 1975" | This decree aims to revise and consolidate all laws and decrees affecting fishing and fisheries to make them even more responsive to the needs of the fishery industry. | The salient features of are: i. To accelerate and promote the integrated development of the fishery industry and keep the fishery resources in optimum productive condition through proper conservation and protection; ii. To promote the organization and assistance and help integrate activities of persons and entities of the industry so that the nation may achieve the maximum economic utilization of its fishery resources; iii. To encourage the exportation of fish so that the fishery industry may contribute positively to the development of the national economy; iv. The BFAR assumed jurisdiction and responsibility in the management, conservation, development, production, utilization and disposition of fishery and aquatic resources, except municipal waters under the municipal governments concerned; v. Amendment of composition of the Fishery Industry Development Council (FIDC); vi. Banned bangus fry exportation except those of other species, but only after satisfaction of local fishing industry needs; vii. Allowed person and entities to enter into charter contracts, lease or lease-purchase agreements with any foreign person or entity, or contracts for financial, technical or other forms of assistance regarding the various phases of the fishing industry; viii. That BFAR shall identify and set aside public lands to be subdivided into family-size fishponds to be leased in accordance with guidelines established by the FIDC; ix. Named certain banking and lending institutions to grant loans to eligible borrowers of the fishery industry; and x. Financing of municipal and/or small-scale fishing. | https://www.officialgazette.gov.ph/1975/05/16/presidential-decree-no-704-s-1975/ |
| Law | Republic Act No. 3586 | 1.963 | 5th | An Act Prohibiting the Exportation of Bangus Fry | This Act prohibits the exportation of Bangus Fry. | It shall be unlawful for any person, association or corporation to export bangus fry to any foreign country from the date of the approval of this Act. Any violation of this Act shall be punished by a fine of not less than one thousand pesos nor more than five thousand pesos or by an imprisonment for not less than one year nor more than five years, or both, at the discretion of the court. In case the violation is committed by an association or corporation, imprisonment when imposed shall be served by the manager thereof and or any other person responsible for said violation. | NULL |
| Law | Commonwealth Act No. 297 | 1.938 | NULL | An Act To Amend Section Seventy Of Act Numbered Four Thousand Three, Known As The Fisheries Act" As Amended By Commonwealth Act Numbered One Hundred Fifteen | This Act aims to amend section 70 of Act No. 4003, known as the "Fisheries Act" regarding the license tax upon taking of fish in municipal waters. | Section 70. License tax upon taking of fish in municipal waters. A municipal council which has not granted the exclusive privilege of erecting fish corrals or operating fishponds in municipal waters or taking or catching "bangus" known as "kawag-kawag", may impose a license tax upon the privilege of taking fish in such waters with nets, traps, or other fishing tackle, upon persons qualified according to section sixty-seven hereof, except those already licensed | NULL |
| Law | Commonwealth Act No. 115 | 1.936 | NULL | An Act to Amend Sections Sixty-Seven, Sixty-Nine and Seventy of Act Numbered Four Thousand Three, Otherwise Known as the Fisheries Act | This Act aims to amend section 67, 69, and 70 of Act No. 4003, known as the "Fisheries Act". | Sec. 67. Grant of fishery.— A municipal council shall have authority, for purposes of profit, to grant the exclusive privilege of erecting fish corrals, or operating fishponds, or taking or catching 'bangus' known as 'kawag-kawag,' within any definite portion, or area, of the municipal waters, as defined in article two of this Act, to any citizen of the Philippines or any association or corporation of which at least sixty-one per centum of the capital stock or of any interest in said capital stock belongs wholly to citizens of the Philippines and which is organized and constituted under the laws of the Philippines Sec. 69. Restriction upon letting of fishery to private party.— When the privilege to erect fish corrals, or operate fishponds, or take or catch 'bangus' fry, known as 'kawag-kawag,' is granted to a private party as herein above authorized, the same shall be let to the highest bidder for a period not exceeding five years, or, upon the previous approval of the provincial board, for a longer period not exceeding twenty years, under such conditions as shall be prescribed by the Secretary of Agriculture and Commerce Sec. 70. License tax upon taking of fish in municipal waters.— A municipal council shall grant the privilege of taking fish in its municipal waters with nets, traps, or other fishing tackle, with the exception of 'bangus' fry, known as 'kawag-kawag,' mentioned in sections sixty-seven and sixty-nine hereof, upon payment of a municipal license tax, to persons qualified according to section sixty-seven hereof, except those already licensed under article five of this Act | NULL |
Milkfish Programs
| Agency | Program Title | Program Description | |
| --- | --- | --- | --- |
| Bureau of Fisheries and Aquatic Resources (BFAR) / Commission on Higher Education (CHED) | The Philippine National Aquasilviculture Program (PNAP) | The program concept is primarily mangrove resource rehabilitation and livelihood provision to help address climate change, food security and poverty among municipal/artisanal coastal fisherfolks. To achieve its goals and objectives, the BFAR identified three strategic interventions, such as: (1) replanting of destroyed mangrove resources; (2) establishment of community-based multi-species hatcheries (CBMSH), and (3) provision of aquasilviculture livelihood projects to fisherfolk beneficiaries throughout the country. The program covers at least 71 state universities and colleges (SUCs) and 61 provinces throughout the country. | |
| Bureau of Fisheries and Aquatic Resources (BFAR) | Agrikulturang MakaMASA - Fisheries Programs | The Makapagpabagong Program a Tungo sa Maunlad at Masaganang Agrikultura at Pangisdaan. (Agrikulturang MakaMASA -- Fisheries Program) is designed to provide national directions and framework to develop and manage the country's fisheries resources for food security and ensure socio-economic upliftment of subsistence fisherfolk. This program will serve as guide for LGUS, RFUs and other concerned agencies and organizations in the implementation of management and development interventions in the fisheries sector. | |
| Southeast Asian Fisheries Development Center/Aquaculture Department (SEAFDEC/AQD) | Meeting social and economic challenges in aquaculture (MSECAP) | In response to the persistent and emerging social and economic issues in aquaculture in Southeast Asia, the R&D activities of the Program on 'Meeting social and economic challenges in aquaculture' (MSECAP) intend to address the four categories of problems discussed and adopted for development of action plans during the ASEAN-SEAFDEC Conference on Sustainable Fisheries for Food Security Towards 2020, held last June 2011. These issues define the scope and coverage of the MSECAP as follows: (i) enhancing the role of aquaculture in addressing food, income and livelihood security through improved governance, multi-agency collaboration, and comprehensive and inter-disciplinary approaches; (ii) promoting sustainable aquaculture through enabling policies that support the management of natural and environmental resources; (iii) enabling mechanisms, institutions and infrastructure to encourage adoption of better aquaculture practices; (iv) understanding and improving linkages from production to marketing and trade of fishery products to support small and medium enterprise (SME) development; and (v) strengthening the capacity of aquaculture stakeholders by mainstreaming specific rural and peri-urban aquaculture programs and policies in local, national and international development programs. | |
| Southeast Asian Fisheries Development Center/Aquaculture Department (SEAFDEC/AQD) | Quality seed for sustainable aquaculture | The program shall cover studies and activities that will determine optimal conditions and methods for the production of quality seedstock in sufficient quantities. The research activities entail the use of conventional methods of stock improvement such as domestication, broodstock management, strain evaluation and selective breeding or genetic improvement of traditional and emerging freshwater and marine species. The purpose of the genetic intervention is to enhance traits such as growth rate, survival, disease/stress tolerance that ultimately lead to the production of good quality seedstock. Both broodstock and seedstock improvement by way of nutritional intervention are also considered. Suitable hatchery and nursery protocols shall be developed and refined depending on the level of technology for each species. These technologies shall be verified and once mature, shall be packaged into the most viable or cost-effective method for broodstock and seed production. Finally, industry stakeholders, primarily the fish farmers shall be informed of the advances in seed production methods, through training, and the availability of the improved seed stocks through information dissemination and extension work. | NULL |
| Southeast Asian Fisheries Development Center/Aquaculture Department (SEAFDEC/AQD) | Healthy & wholesome aquaculture | The strategies invoked in this Program will concentrate on nutrition to promote healthy farmed aquatic animals; disease diagnosis, control, monitoring and surveillance of aquatic animals; and environmental integrity, certification, and food safety. The optimization and sustainability of aquaculture production shall be based on Best Management Practices and Good Aquaculture Practices (BMP and GAP) to ensure the least impact on the environment. | |
| Southeast Asian Fisheries Development Center/Aquaculture Department (SEAFDEC/AQD) | Maintaining environmental integrity through responsible aquaculture | The program will generally focus on the impacts of aquaculture on the environment and how to minimize them. Aside from the goals that the program aims to achieve, it will also take into consideration the issues that emerged during the 2011 ASEAN-SEAFDEC Conference on Sustainable Fisheries such as the need for (i) better management of the aquaculture sector, particularly on the use of feeds and fertilizer, antibiotics and other chemicals; (ii) enabling policies to address environmental imbalance due to the destruction of habitats which leads to depletion of fish population and loss of biodiversity; and (iii) development of integrated multi-trophic aquaculture (IMTA) in a tropical environment. | |
| Southeast Asian Fisheries Development Center/Aquaculture Department (SEAFDEC/AQD) | Adapting to climate change | Activities of the program address the important issues and recommendations that were discussed during the ASEAN-SEAFDEC Conference on Sustainable Fisheries for Food Security Towards 2020, Fish for the People 2020: Adaptation to a Changing Environment. Areas in the region that are vulnerable to climate change-related effects will be identified and the kind of probable impact(s) will be determined so that appropriate adaptive measures can be proposed. The fish farmers and the general public will need to have better understanding about climate change and its likely impact(s) to their livelihood opportunities for better preparation and adaptation. Since largely almost nothing is known how climate change will affect the biology of various species presently farmed and the various support systems, important data on this aspect will be generated to serve as basis for the mitigation measures that will be provided. Improvements and innovations on the different aquaculture holding systems and structures are also necessary in order to lessen and/or reduce the impact to fish supply production. How climate change affects important related ecosystems like the mangrove and coral reef ecosystems will be ascertained as well. | |
| Southeast Asian Fisheries Development Center/Aquaculture Department (SEAFDEC/AQD) | Promotion of sustainable aquaculture and resource enhancement in Southeast Asia | The main objectives of this project titled "Environment-friendly, sustainable utilization and management of fisheries and aquaculture resources" are the establishment of environment-friendly, responsible aquaculture technology, the promotion of community-based production and resource enhancement on high-value aquatic resources, and the dissemination and demonstration of resource enhancement practices. | |
The PCAARRD Industry Strategic S&T Program (ISP) for milkfish aims to ensure a sustainable fry supply from local hatcheries and improve yields from various culture systems. Included under the ISP for milkfish are the activities that would refine and pilot test improved milkfish hatchery and grow-out protocols; and transfer the technology to the private sector.
Strategic R&D is DOST-PCAARRD's banner program comprising all R&D activities that are intended to
generate outputs geared towards maximum economic and social benefits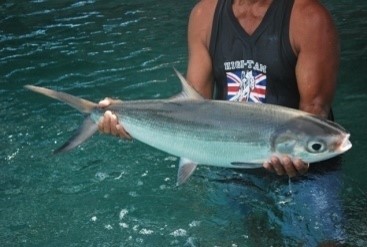 The program titled, "Enhancement of Milkfish Broodstock Management and Hatchery Practices for Production of Good Quality Fry" is composed of..
Read More
Products, equipment, and protocols or process innovations developed to improve productivity, efficiency,
quality, and profitability in the agriculture and aquatic industries, and to achieve sustainable
utilization and management of natural resources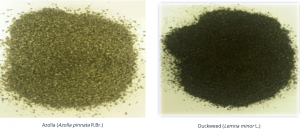 The project aimed to address the current problems of the Philippine Milkfish Industry such as declining supply of stocks from the wild, high mortality rate, and the emergence of antibiotic-resistant...
Read More
To address the shortage in milkfish fry for grow-out culture, aquaculture researchers adopted the milkfish hatchery core-satellite scheme adopted from milkfish hatchery operation in Gondol, Bali, Indonesia. This scheme provides...
Read More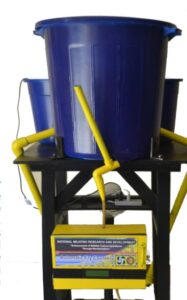 The automatic fry counter is a laser fry-counting tool that addresses the problem of rigorous and inaccurate manual counting of milkfish fry. The tool was designed to minimize stress during...
Read More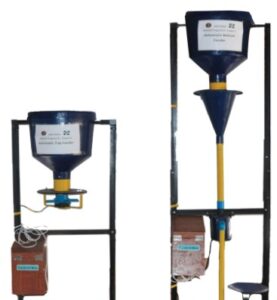 Automated and mechanized feeding systems are indispensable in smart aquaculture where precision and efficiency are imperative.  However, the adoption of highly-sophisticated feeding systems can be cost-prohibitive. Researchers have developed prototypes...
Read More
Technology Transfer Initiatives
Technology transfer initiatives ensure that the outputs of R&D and innovations are transformed
into viable and applicable technologies that help intended users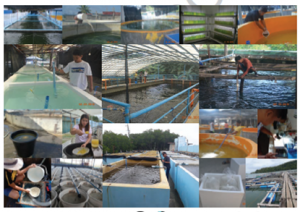 In order for the Philippines to be self-sufficient in meeting the fry requirements of the milkfish industry, there is a need to maximize fry production through the satellite system by...
Read More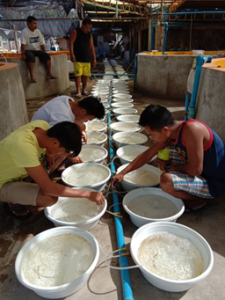 The project aims to develop and set-up satellite hatcheries in selected pilot sites of the country. To date, the Philippines has a number of complete milkfish hatcheries in Luzon, Visayas...
Read More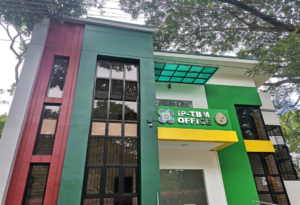 The project sustains and further strengthens the IP-TBM operations of the Pampanga State Agricultural University (PSAU) through the support of DOST-PCAARRD. It involves the following: Harnessing and further strengthening the...
Read More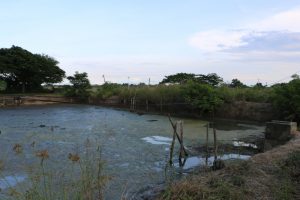 To date, the Philippines has a number of milkfish hatcheries in Luzon, Visayas and Mindanao. However, fry supply is still not enough to supply the needs of milkfish growout ponds,...
Read More
Capacity building efforts of DOST-PCAARRD seek to develop and enhance the R&D capabilities of researchers
and academic or research institutions through graduate assistantships & non-degree trainings
and development and/or upgrading of research facilities
Infrastructure Development
Policy Research & Advocacy
Analysis of policy concerns and advocacy of science-informed policies ensures that the AANR policy environment is conducive for S&T development
and investments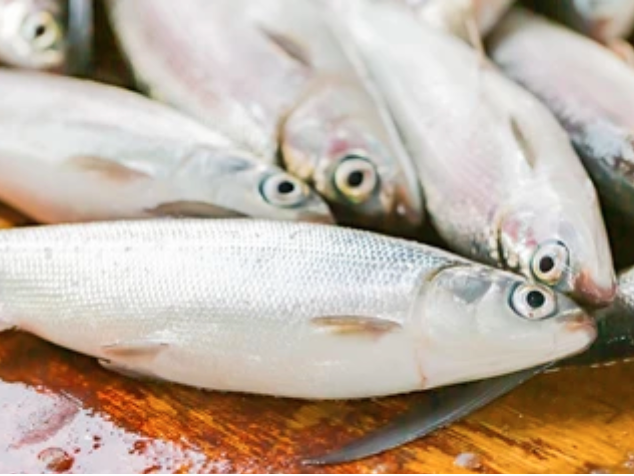 Competitiveness of Philippine Milkfish Industry under the ASEAN Economic Community
The study revealed that Philippine milkfish is competitive both under the export trade and import substitution scenarios. This implies that milkfish production is cheaper in the Philippines relative to other countries. For this reason, the country must fully develop and improve its local industry, and continuously expand its global market. With the country's export competitiveness, the Philippines can compete with milkfish products from Thailand and Taiwan. To sustain the country's import and export competitiveness, the average yield of 0.99 mt/ha (for ponds) must not decline by 67 percent or domestic cost must not grow by 253 percent.
Reference:
Manalo, N. Q. and Dorado, R. A. (2017). ASEAN Economic Community: Opportunities and Challenges for the Fishery Sector. Los Baños, Laguna, Philippines: Philippine Council for Agriculture, Aquatic and Natural Resources Research and Development – (Project Report)