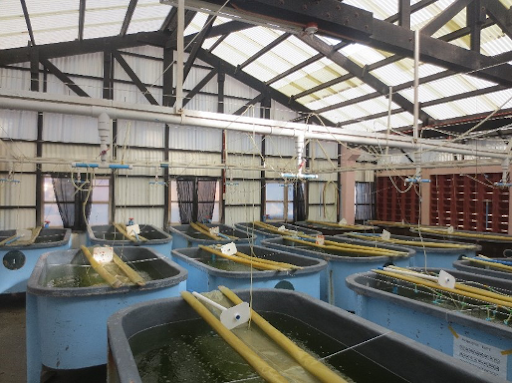 A project on Improvement of larval rearing hatchery under the program Refinement of Mud Crab Hatchery Technology was implemented to address the issues such as the high investment and cost of production due to additional facilities and labor for natural food production, low survival rate of megalopa stage due to Molt Death Syndrome (MDS) and disease due to luminescent bacteria (Vibrio spp.). The project's goal also was to establish more crab hatcheries to meet the seedstock demand for farming.
A total of thirteen (13) mangrove crab hatcheries were established all over the country (9 private sectors, 2 LGUs and 2 SUCs). Training courses (with lectures and practicals); on-the-job training on the natural food production, broodstock management, larval rearing, nursery and grow-out culture; and on-site training on the hatchery operation and other capacity building were conducted as part of technology dissemination to the collaborators. These include Mari-al Hatchery in Quezon, Palawan Aquaculture Corporation in Coron, Palawan, Mega Food Corp. Multi-species Hatchery in Zamboanga City, CDO Foodsphere, Inc. in Zambales, among others.   However, some of them are not fully operational and some are already not operational. There are also other hatcheries established after the project. These include Mangrove Crab Hatchery in Guimbal, Iloilo, Ocean Rich, Inc. in Tanza, Cavite and Keenisan Aquafarm in Northern Samar. At least four (4) more private sectors are planning to establish mangrove crab hatchery. These hatcheries have been producing crablets that will help sustain the mangrove crab industry. 
Through the years, there was a significant increase in crab production through aquaculture from 11,618 tons valued at P2.9 billion in 2008 to 20,766.25 tons valued at P8.9 billion in 2020 in the Philippines.