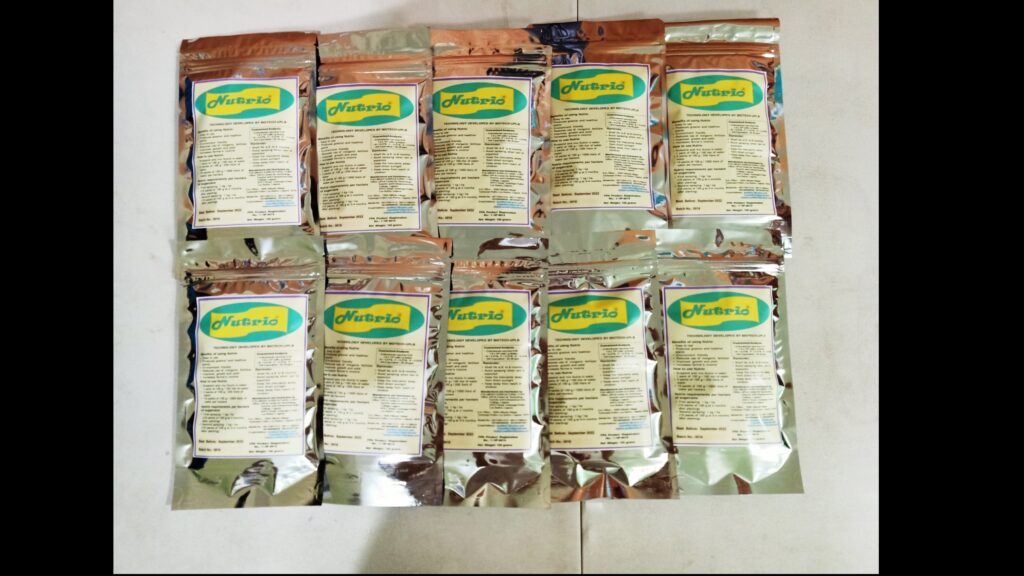 Nutrio® is a foliar spray biofertilizer, which contains endophytic bacteria, a nitrogen-fixing organism isolated, screened, and tested for improved growth and yield of sugarcane. The product is safe to humans and the environment.
A hectare requires 20 packets or 2 kilograms (kg) of Nutrio® powder. The first one-kilogram of Nutrio® is diluted in 1,000 Liters of water and applied 2 months after planting sugarcane. The second one-kilogram is also diluted in 1,000 liters of water and applied 4 months after planting. Application is by spraying onto the leaves of the plants.
Pilot-test results in Concepcion, Tarlac and Silay, Negros Occidental showed that Nutrio® biofertilizer increased cane and sugar yields by as much as 30% when it was used in combination with one-half of the inorganic nitrogen fertilizer rates. This gave farmers 50% savings from the total cost of nitrogen fertilizer.