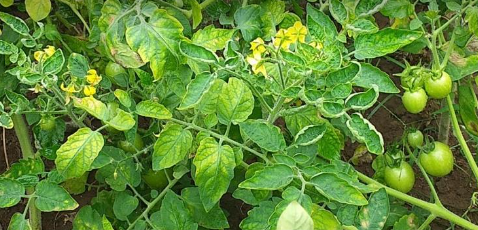 Tomato is one of the most important high value commercial crops in the country. According to the Philippine Statistics Authority (PSA), production of tomatoes reached 95.30 thousand metric tons from January to March 2019, 3.9 percent higher than its 2018 same quarter level of 91.69 thousand metric tons. It is grown in almost all the provinces in the country.
One of the major pests of tomato are the whiteflies (Bemisia tabaci Genn.) It is the vector of the yellow leaf curl virus which affects tomato plants from its vegetative to reproductive phases. At high disease pressure, infestation of white flies will cause higher infection of tomato yellow leaf curl virus (TYLCV), causing 50–100% yield loss. In a recent study, it was confirmed that TYLCV is seed transmissible (Kil, 2016). Hence, there is a need to consider provision of virus-free seeds to be distributed to local farmers and the need to address whiteflies' population once the season of planting of tomatoes has started.
This initiative aims to develop a LAMP-based detection kit for Tomato Yellow leaf curl virus   and profile the different strains of TYLCV in the Philippines.