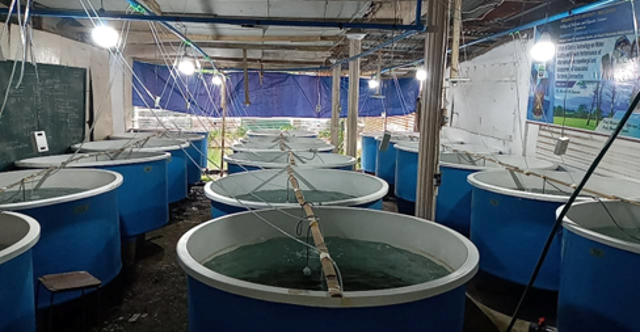 Biofloc technology has become a popular technology in the farming of tilapia, Penaeus monodon, and Litopenaeus vannamei. It is an advanced technology identified for solving evolving viral problems and rising costs for energy. BFT has already been pilot tested in three farms in Luzon, two in Visayas, and two in Mindanao. Biofloc technology proved success in the culture and production of tilapia, and shrimp but there is no work on the effect of this technology in the culture of freshwater prawn in the Philippines. 
This study is the pioneer attempt to apply BFT in the culture of freshwater prawn in grow out culture. Moreover, characterization of the complex microbial communities associated with the bioflocs might help in deciphering the bacterial influence towards optimal water quality and health of animals being cultivated. Since no study exists on the microbiome diversity associated with giant freshwater prawn in a biofloc system, this project will help understand the disease-free shrimp surface microbiome as well as its rearing water microbiome in such a system and look for changes if there are any. 
This study will provide a basis for future work to understand the host-microbe interaction, and the relationships between disease outbreak and the bacterial community associated in the host organism. This will also provide a basis for future work on the production of effective artificial biofloc stock in laboratory using various microbial. And even future work combinations specially on biotechnological applications like screening microbes and small invertebrates in the biofloc for the production of antimicrobial products, probiotics, etc.