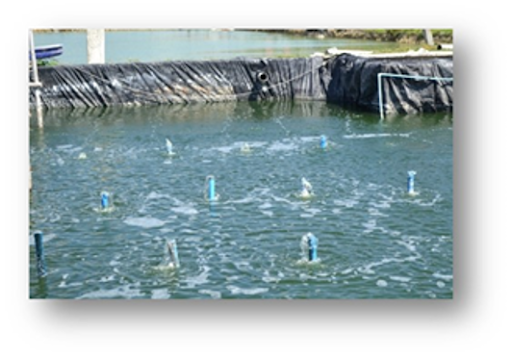 The program titled "Integrated and Sustainable Development Program for the Shrimp Industry" is composed of the following projects: 
Project 1. Development of techniques for the production of good quality captive Penaeus monodon broodstock and spawners
Project 2. Development of sustainable and environment- friendly production techniques for Penaeus monodon

Project 4. Reducing losses in the shrimp industry using developed technologies

Project 5. Improvement of the reproductive performance in captive Penaeus monodon

Project 6.  Technology Transfer and Adoption of LAMP Assay to Shrimp Farmers

Project 7. Pathobiology and Development of Molecular Detection Kits for EMS/AHPND causing Bacteria

Project 8. Biocontrol against EMS/AHPND causing Agent Using Saline Tilapia Greenwater, Immunostimulants and Microbial Floc
This program aimed to help revive the shrimp industry for global competitiveness. The key strategies are to enhance the country's capability to produce captive broodstock, increase unit productivity and address the major deterrents to sustainable production, particularly the incidence of diseases.
The program was able to develop the biofloc technology to enhance shrimp production and survival. The technology uses a microbial mat composed of aggregates of bacteria, algae, protozoa, detritus, and dead organic particles that help control the natural microbial activity in aquaculture ponds.  The use of this technology reduces reliance on protein from feeds and stabilizes water quality through waste recycling.  Moreover, it can enhance the shrimps' immune system. The use of biofloc technology has been pilot tested in seven farms around the country and has been shown to increase unit production of P. vannamei by 100% from 10 MT to 20 MT per hectare. The program also developed and identified immunostimulants to enhance disease resistance of shrimp against V. parahaemolyticus infection. Moreover, the genome sequence of EMS/AHPND-causing bacteria in the Philippines was also established and the LAMP Primers for AHPND was developed.  Eighteen simple to use and cost-effective detection kits that detect the presence of the white spot syndrome virus (WSSV) in shrimps were turned over to the shrimp operators/ beneficiaries nationwide.  It can be used on-site and give results within an hour.