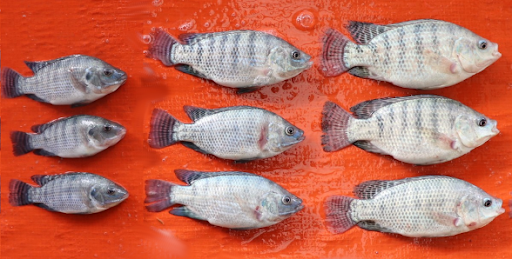 The University of the Philippines through the leadership of Dr. Carmello del Castillo initiated the on-going project which started in the last quarter of 2020, it aimed to use medium-chain rich coconut oil and Mannan polysaccharide as bioactive feed additive to improve health and promote growth of seawater Nile Tilapia. Optimization of dose and blend of Coconut oil with soyabean oil as dietary supplement to tilapia as to promote growth and improve health condition of this fish will be done.  The work would also evaluate the production and use of Mannan polysaccharide from coconut and dos-response will be optimized as to maximize the effects of this bioactive additive in improving the growth performance of tilapia. 
The project hopes to develop attitude to recycle and reprocess organic material into a useful product, develop awareness that tilapia has good nutritional value as food, and promote and practice the application of coconut oil as feed oil in the diet of cultured fish.
It is also a way of creation of new marketable product and a source of revenue (coconut mannose) from coconut meat, additional revenue to the coconut growers by selling coconut oil as fish feed additive, lowering the cost of tilapia production by shortening the production period to attain marketable size, and increase profit through better feed conversion efficiency.